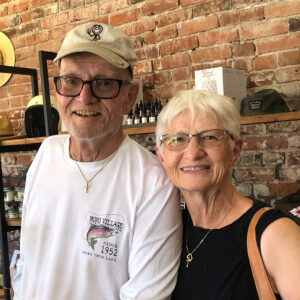 In 1992, Susan and her husband John made a quality of life decision to leave Southern California and their aerospace jobs to work and live in Susan's hometown of Spearfish, South Dakota, where Susan started a second career in economic development. Susan served as the executive director for the Spearfish Economic Development Corporation in 1994 and 1995. She served as the executive director for the Campbell County Economic Development Corporation and CEO of the North East Wyoming Economic Development Coalition for a decade from 1995 to 2006. Susan continued her work in economic development and community development in her various roles at the Northern Wyoming Community College District/Sheridan College and Gillette College from 2006 to her retirement from the college district in June 2018 as the Vice President of External Relations and Economic Development.
Susan's education includes an Associates of Arts and Sciences from Laramie County Community College, Cheyenne, WY; a Bachelors Degree in Electronic Engineering from California Polytechnic State University – San Luis Obispo, San Luis Obispo, CA, a Masters Degree in Business Administration from the University of South Dakota, Vermillion, SD; and a Doctorate of Philosophy in Education and Human Resource Studies with an emphasis on Community College Leadership from the Colorado State University, Fort Collins, CO. Susan also earned three professional certifications: Certified Fund Raising Executive (CFRE), 2007-2012; Certified Economic Development Professional (CEcD), 2000-2012; and Economic Development Finance Professional (EDFP), awarded 1996.
Susan is a past president of the Wyoming Economic Development Association, a 2003 graduate of Leadership Wyoming, and a longtime member of Rotary International where she served on the board for both the Energy Rotary Club in Gillette, WY, and the Sheridan Rotary Club. She served on boards for local advocacy and economic development organizations. Susan has served as a committee member of the Sheridan County Chamber of Commerce and Bigelow Grant Writing Services is an active member of the Chamber.